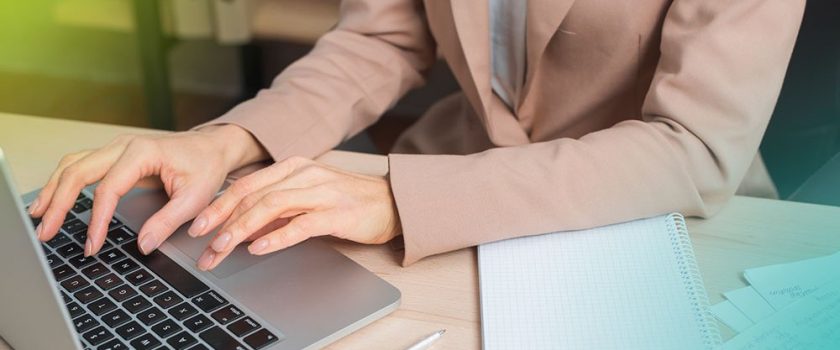 Job Description: 9 must-haves for an Effective One
A job description is like an employer's way to engage and prompt the right candidates to apply. You've got to make them descriptive, engaging and inclusive enough to get a candidate's attention while avoiding unnecessary information. Candidates appreciate straightforward job descriptions. Not every company has thousands of potential applicants browsing their careers page every day, that's why it is important to standout. Top job descriptions mix a little bit of marketing, the nature of the role, the required qualifications and the organization's culture.
Our experts at Fuze HR Solutions Inc. include the following must-haves in their job descriptions. We decided to share them with you in hopes that they will help you write compelling job descriptions and attract the right talent to apply to your vacant positions.
Here are 9 the must-haves for writing an effective job description:
Write an eye-catching job title
This is the most important element of your job posting because it's the first thing the candidate will see when going through job boards. When you write your title, include the name of the position and if necessary, specify the division in parentheses.
Introduce the position
The position introduction should include at least 1 rhetorical question. This paragraph should also include details that will make applicants eager to apply, for example, you can mention the location, the schedule and the salary, etc.
Give a brief company description
This paragraph is the opportunity to sell your company's brand and in return attract applicants looking to work for reputable organizations. A good way to do that is by mentioning where your company stands within its industry. Mention the number of years you've been in business, interesting projects you have accomplished, awards, work environment and other company facts that will attract them. It shouldn't be too lengthy, because it isn't the main purpose of the job description.
Sell the position
Present your organization as a great company to work for and remember to be truthful about it, applicants want to know who they will potentially work for. Work-life balance is one of the advantages employees value the most. If it applies, promote the fact that the position is an evolving one, that it comes with special benefits and that there are performance bonuses or salary augmentations.
Emphasize the day-to-day tasks of the job
This part should be the focal point of your job posting. When reading a job offer, applicants generally look for how convenient the position will be for them before anything else. They look for information like the type of work they'll do, how much they'll make, and whether they can realistically get the job or not.
Recently, Linkedin conducted a study asking 450 participants to highlight information that they found relevant based on the same job description. As a result, the respondents concluded that salary and benefits are the most important parts of a job description according to them. The respondents also concluded that specific details on the role itself such as tasks, who they will be directly reporting to, the personality traits the company is looking for, and performance expectations, etc.
Be clear with the responsibilities section
Active job seekers usually go through multiple job descriptions daily. The same way hiring managers spend an average of 6 seconds for each CV, it is the same for candidates. Therefore, it is important for the job seekers to know if they can achieve the tasks and if it's suitable for them.
When you state the measurable goals, it will give off the impression that you are a serious employer.
Give a preview of what they can expect after applying
Let the candidate know what's next after the application. You don't have to lay out every step but let them know what to expect. For example, only qualified candidate will be contact in the next week.
Have other people read it
Once you have finished writing your job description , it is very important to make sure you have fixed any errors before the job is posted to hundreds of job boards. Try to get honest feedback from other people from your team.
Use a tone that reflects your culture but don't overdo it
If you don't speak about your culture, applicants can notice, and it could potentially impact the tone of the job posting. If you have a casual company culture, it isn't always necessary to portray that in the text because it could give a wrong impression of the company. Study showed that, applicants are more likely to apply to a job opening with a generic tone than one with a casual tone. Readers of the casual post were 4x more likely to view the employer negatively and 2-4x less likely to apply.