We are Fuze HR Solutions. Our focus is you.
Fuze HR Solutions Inc is an all Canadian, full-service recruitment agency that was established in 2006 with headquarters in Montreal, Quebec. Currently, we operate across Canada, with offices strategically placed to service major cities and our client's needs.
All our divisions are led by specialized recruitment consultants, that have a wide network of contacts and industry experience. Their experience and insight, combined with a strategic mix of networking, referrals, headhunting, internet marketing techniques and our internal database all contribute to our success.
Fuze HR currently employs over 100 employees across Canada and is growing. Based on our last assessment, collectively, Fuze HR employees are majority women, represent diverse cultural groups and speak a variety of different languages. The diversity of our team enables us to form cultural ties with different groups and access a larger, more diverse pool of candidates.
Fuze HR has established itself as a reputable recruitment firm specializing in Technology, Supply Chain & Logistics, Industrial, Skilled Trades, Clerical & Administration, Accounting & Finance, Sales & Marketing, and Construction and Development. We recruit for all levels within an organization, from administrative support to senior-level roles. Our firm recruits in a broad number of fields to better serve our clientele and offer the full service expected of a national recruitment firm for contractual, temporary, and permanent placements.
Fuze HR is a financially strong and sound organization that is backed by private equity. We are proud to possess the capacity to expand on-demand and meet the growing needs of our clients. We possess both the expertise and resources to meet all your recruitment needs.
Our inclusive and all-encompassing approach to business has allowed us to grow within the constantly changing job market and adapt to its new demands. It is in this way that we can truly offer the best headhunting and recruitment services. We recognize our role as the critical link in the supply chain, between our candidates and our clients. 
Our commitment to our clients is unwavering. We settle for nothing less than total client and candidate satisfaction with our recruitment services. We strive to connect the right employee with the best-matched company. Our network of candidate talent is as diverse as the individual cultures of our clientele. We understand the need to match the overall chemistry, not just the individual skills. Our candidate/client-centric approach means we will be involved in the hiring process long after the job placement is finalized. 
Our team consists of multilingual recruiters across Canada. Our diverse language capabilities and ties to multiple cultural enables us to form relationships across a larger pool of professionals. This understanding, combined with a strategic mix of head-hunting, networking, internet marketing techniques and our vast internal database ensures our success. 
Angelo Pino is the President of Fuze HR Solutions and one of the founding members. Since Fuze HR's inception, Angelo has played an essential role in the nurturing and growth of the company. Today, as a member of the executive leadership team, Angelo actively leads strategic planning activities, development of corporate direction, revenue generation, financial performance, and national growth. Of paramount importance, Angelo ensures that Fuze HR's vision is continuously communicated through the quality of our work environment, the services that Fuze HR provides, and ensuring that business is conducted as described in our mission statement and corporate values.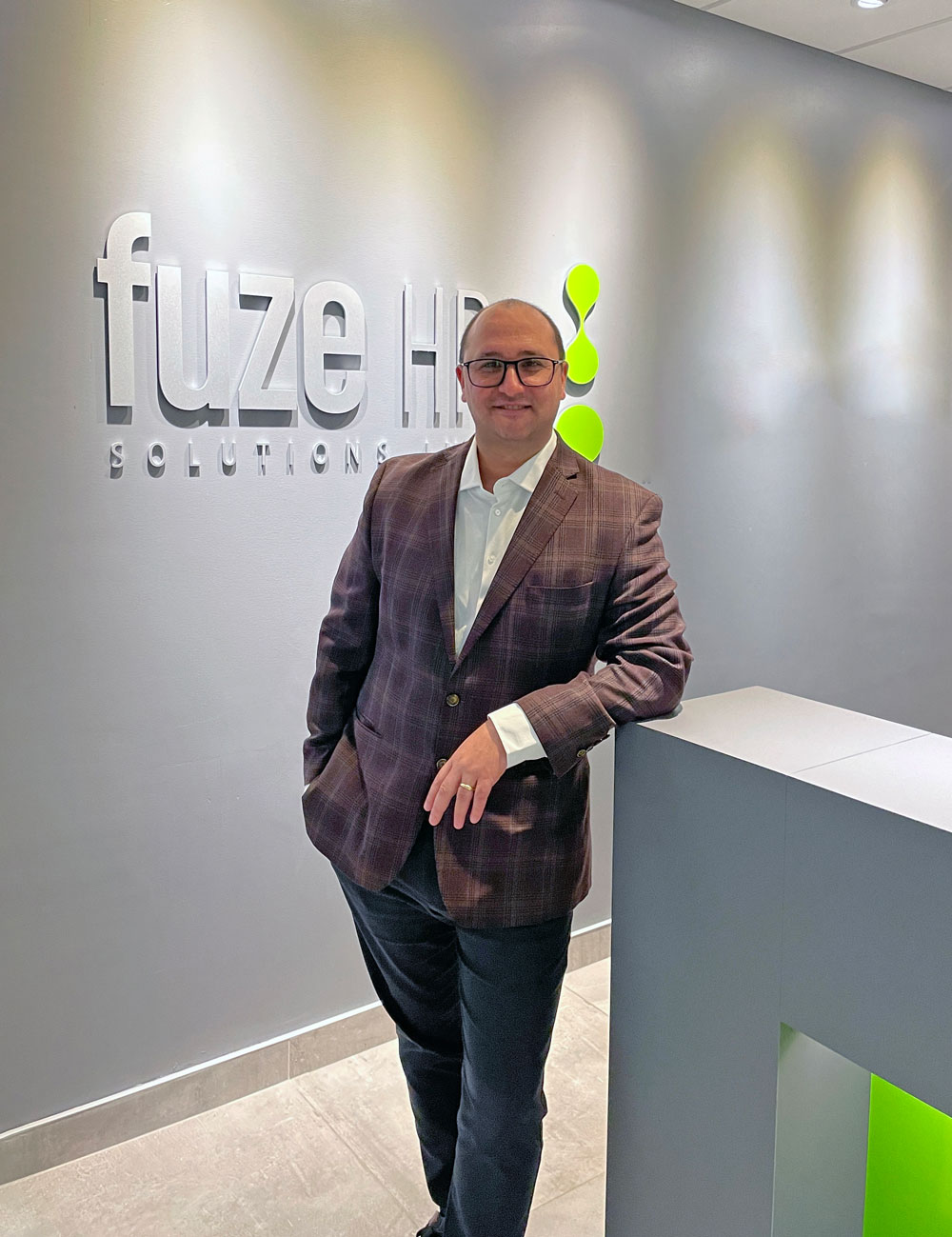 Specialized in multiple industries.
Find out more about each of our individual divisions and understand how we can help you with your next hire.
Simple hiring process for success.
We do all the heavy lifting. Our hiring process is simple. Designed to hire efficiently and successfully. 
Learn about our candidate process.
Ever wonder what happens behind the scene when we look for talents? Learn more about our candidate process.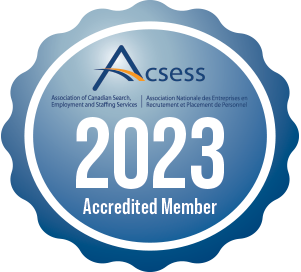 I have been dealing with Fuze HR Solutions at my current employer since 2011 and at my past employer since 2006. They have provided me with great service, even for positions that were hard to fill. I had a temporary administrative need that required both legal and real-estate experience and for an undetermined period of time. Fuze HR referred to a candidate that met all the requirements in a short period of time, who we hired and eventually hired permanently. Fuze HR is a recruitment partner because they refer to valuable candidates who are very well suited for our organization. They have a great approach, they are flexible, reliable and very customer-oriented and I would not hesitate to recommend their services to any other company looking for a recruitment partner, for temporary or permanent needs.
Business Partner
National Grocery Chain
We have partnered with Fuze HR for our recruitment needs and they are an excellent partner for our business. They have an attention to detail customer-service oriented staff and always follow through on commitments. They are able to meet our business needs and have been able to assist us with integrity, poise and professionalism – for these reasons we value our business relationship. They have surpassed our expectations and even provided additional administrative support which has proven to be very valuable. They have been able to meet our needs in a timely manner and are very efficient in helping us look for candidates that are critical for our business. We recommend their services to customers in any industry. They are pro-active in understanding your business and will fulfill their mandate in a very efficient manner.
Vice-President of Human Resources
International Engineering Company
We have worked with Fuze HR since 2006 and they have been our primary source for IT professionals. Our account can be difficult as we have stringent needs. The flexibility and responsiveness to our needs as well as any issues that arose, has been outstanding. Fuze HR acts as a true partner knows our consistent needs and has been proactive in strategies to attract only the best candidates for these specific needs. Fuze HR represents their candidates well and has great working relationships with both candidates and clients, which makes working with them a pleasure. They are excellent boutique recruitment that can headhunt for senior-level positions and give equivalent service for an entry-level position. I recommend them to any organization looking to hire top talent.
Chief Administrative Officer
International Energy Agency
With the assistance of Fuze HR, we recruited our Communications Director who remained in her role to this day and is clearly fantastic recruitment. We have continued to fill many positions with them over the years. Fuze HR's strength is definitely its people. They ensure that they present to us the candidates that best our position and needs. This enables us to continue, uninterrupted, with other activities instead of sifting through dozens and sometimes hundreds of resumes to whittle down to those few who might fit the role. This reduces our recruitment process time and we are able to have the right person in the role quickly.We recommend Fuze HR wholeheartedly and are confident in their efficiency and timeliness will prove to be valued attributes for your organization.
Chief Technology Officer
Software Development Company