4P's of Marketing: Branding Yourself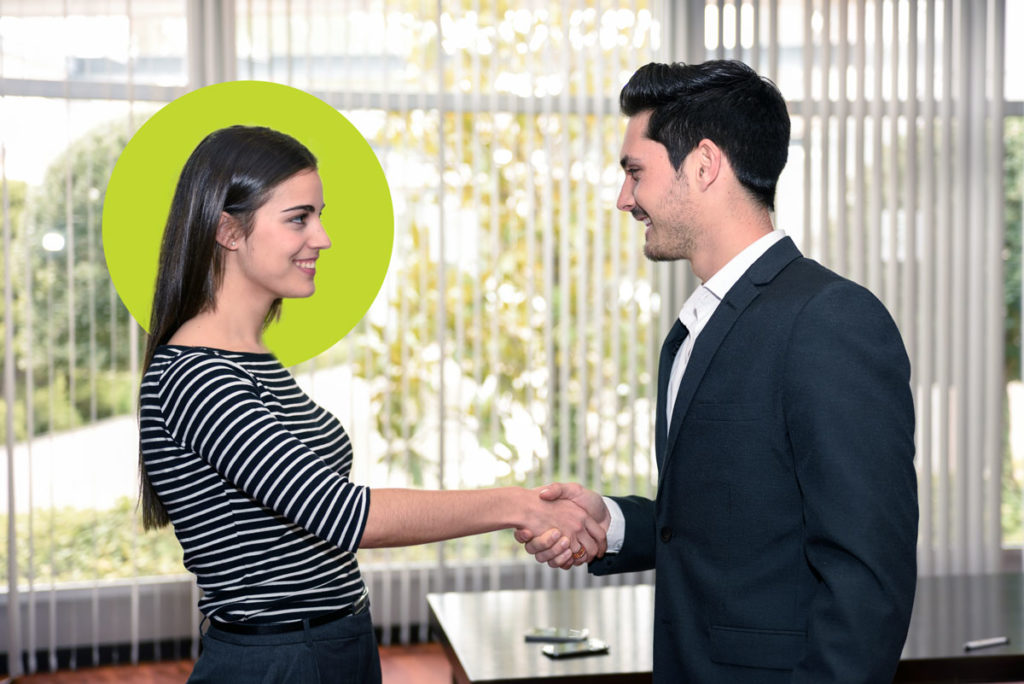 You read a job posting online. You have all the skills required for the job and really want the position. But have you ever been stressed about an interview before, and you felt like you are not ready? Here is how you can brand yourself out there and make sure that you are preparing for the interview. You may have heard about the 4P's of marketing: Product, Price, Place and Promotion. Instead of marketing a product by using the 4P's, you will be using the concept on yourself. This marketing strategy will help you have a successful interview and land the job. 
If ever you are struggling to market yourself, you should try writing about yourself according to the 4P's. You, yourself, are the brand! Let's say you are a photographer; you want to showcase your work to potential clients. What you want to do is to show your personality/style and quality so that you can show to the consumer if your personality and photography style suit what they are looking for and what you are good at. You also need to show past experiences with a portfolio. If the past clients had a great experience with you, then you are more likely to get recommendations from other people and even get hired again. This will help you look at it from a different perspective and know more about yourself on a deeper level. Before putting yourself out there, you may want to understand 3-things: 
How are you going to promote yourself? 
Who are you marketing yourself to? 
Why are you promoting yourself to the company? 
Usually, when a company is processing your interview, they are based on your personality, the quality of your work, and the experiences that you have. You need to show them your personality so that the company knows they can work with you. You need to show off the quality of work, so they know that the work you do is good. Lastly, you need to display the experience you have so that the company can know what you have done in the past. Who knows, you may land the job that you want! 
Let us get into more details, here are the 4P's and how they can apply to you: 
Product
You are the product! Just like selling products, you want to incorporate all your features to sell yourself to the company. You must think of it from a customer's perspective and let the company acknowledge all your skills and experiences that you have done previously. You want to highlight your unique characteristics that your competitors do not have. From the moment you ask yourself: 
– Why do you want the job? 
– What are the unique values that you have to offer to them? 
– What are you good at? 
– What are your weaknesses? 
– What are the challenges did you face previously? 
And many more… 
This will help you to get to know yourself better. It will benefit you to grow your reputation and develop a relationship with the company. 
In addition, when presenting yourself, think of it like you are the packaging! You also want to properly present yourself to the company with all the talents that you come with. Therefore, your appearance and the way you dress are also important when going to the interview. Once, you are going in, the company will consider how to go about your brand. 
Price
The second P in marketing is Price. Everyone has a different way of going about the price and the first thing this will pop in mind would be salary versus your skills and experience. There is more to that. From what I learned in my Management class, my professor once asked the entire class the question but instead of setting the price on yourself, it would be what do you value the most? It made me question myself "what do I actually value?". This made me understand and better prepare me for how to answer values interview questions regarding my morals and professional standards, and how to implement them in the workforce. 
Another way on how people would understand price is when looking for a job, would be not just the salary that comes with but as well as the benefits. Candidates want to take into consideration the insurance, the benefits, and many other perks that employees feel are well deserved. 
Place
For place, just like companies where they market their goods through different distribution channels, such as social media, TV, or newspapers. You must think about what is going to help you to connect with the employers. Such as: 
– Online job searching 
– Apply to a job posting 
– Social Media such as LinkedIn 
– Through networking whether it is online or with current or former coworkers and alumni 
– Recruitment and Staffing Agencies  
– College/University careers centers 
This will help your know-how, and to decide which distribution channel to use to reach the employers. With that being said, you must choose the right channels to gain more attraction. Because traditional job-hunting can be difficult these days, the best way to open yourself is through networking.  
Promotion
Lastly promotions, it is how you promote yourself to the company. Considering the fact that you are the product, you must think of ways how to promote yourself. Using promotion tools such as your CV, cover letter, resume, references, email, and many more can be beneficial for you in a way that is where you communicate yourself to the employers. Having an email and a phone number to follow up. It will also increase your visibility to the employer.  
Going to an interview can be stressful, but why stress when you know yourself well? By using the 4P's of marketing, you will be able to answer the difficult questions about yourself that the employers will be asking. YOU are the product! Branding will help you define who you are and what are you good at? Understanding why companies should line up towards you. Be ready to deliver yourself, have fun and land your dream job! 
Looking for new opportunities?
Check out our job board for more information!