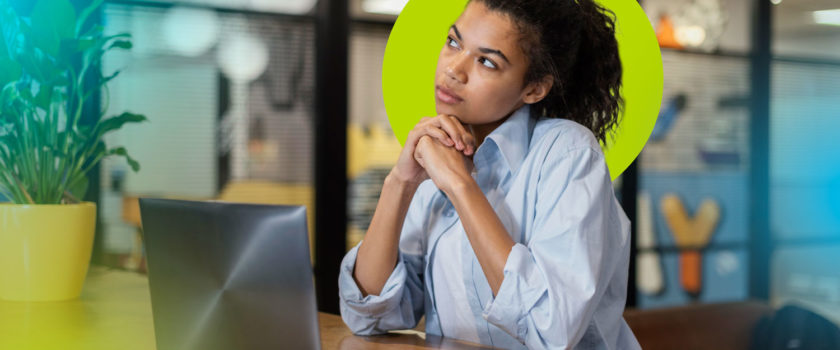 Should I apply for a job even if I don't meet all requirements : Yes
You've likely encountered this scenario at least once in your job search journey: you come across a job posting that seems perfect, but upon closer examination, you realize you don't meet all the specified job requirements. It's possible that you lack the specific experience mentioned in the job description or that you're missing a particular technical skill that's listed. As a result, you might have hesitated and decided not to apply for the position.
The next time you find yourself in this situation, don't immediately dismiss the idea of applying. Instead, take a moment to assess whether the skills or competencies you may be missing are essential for the job. If they're not, consider whether you possess the other necessary skills to perform the job effectively. Take a step back and evaluate the role in terms of how it aligns with your true potential, rather than fixating on meeting every single requirement. This perspective will help you make a more informed decision about whether to submit your application.
1. Job Postings Are Often Idealized 
Employers do not expect to look for the exact match.
It's important to understand that job postings are often an employer's ideal wishlist. They list all the qualifications and skills they would love a candidate to have, but it doesn't mean they expect every applicant to meet every single requirement. In reality, very few candidates check every box, and hiring managers understand that.
2. Transferable Skills Matter 
Apply them to the role.
Consider the skills and experiences you do have. Many skills are transferable, meaning you can apply them across various roles and industries. For example, project management, communication, problem-solving, and leadership skills are valuable in almost any job. Emphasize these transferable skills in your application to show how you can contribute to the role, even if you lack some of the specific qualifications.
3. Professional Growth and Learning
Applying for a job with requirements you don't fully meet can be an excellent opportunity for personal and professional growth. When you challenge yourself and step outside your comfort zone, you're more likely to learn and develop new skills. If you don't try, you'll never know if you could have succeeded.
4. Employers Value Enthusiasm and Drive 
Attitude is key
Employers don't hire solely based on qualifications and skills; they also look for candidates who show enthusiasm and a strong drive to learn and contribute. When you apply for a job you're passionate about, even if you lack some of the requirements, your genuine interest and motivation can set you apart from other candidates.
6. Tailor Your Application
When applying for a job where you don't meet all the requirements, focus on tailoring your application to highlight your relevant skills and experiences. Craft a compelling cover letter that explains how your background aligns with the company's mission and the role's key responsibilities. Customize your resume to emphasize transferable skills and achievements that demonstrate your potential value to the organization.
7. Use Your Interview to Shine
If you land an interview for a job where you lack some of the qualifications, view it as an opportunity to shine. Be prepared to discuss your passion for the role, your ability to learn quickly, and how you've successfully tackled similar challenges in the past. Showcase your willingness to grow and adapt, and don't be afraid to admit your areas of improvement while emphasizing your strengths.
Conclusion
In the competitive job market, it's easy to be discouraged by job postings with extensive requirements. However, remember that not meeting every qualification doesn't disqualify you from applying. By taking the leap and applying for a job even if you don't meet all the requirements, you open doors to new opportunities, professional growth, and valuable experiences. Employers often value qualities like passion, adaptability, and a strong drive to succeed just as much as they do specific qualifications. So, don't hesitate to apply, and let your potential and enthusiasm shine through in your application and interview. Your dream job may be closer than you think.